Disabling HP Cartridge Protection
To disable cartridge protection on HP Advantage printers (eg Deskjet 3510), The setting to disable protection is accessed either from the desktop icon or by accessing the printer wirelessly.
Disabling from the desktop icon:
Right click the icon and select 'Maintain Your Printer':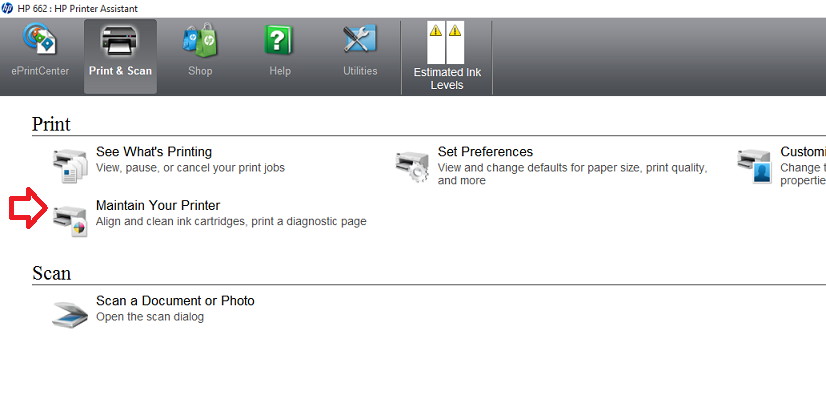 Select the tab 'Cartridge protection' and choose 'Disable Cartridge Protection'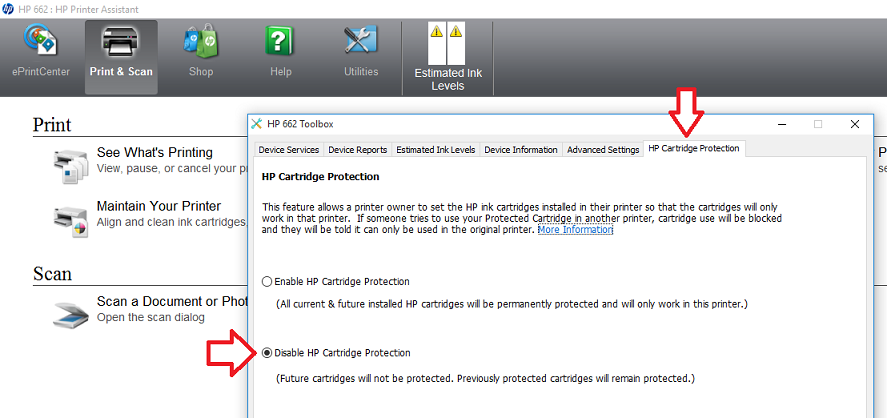 Disabling wirelessly:
Press the Wireless button (or menu option Settings/Wireless) to view wireless status. If the printer has an active connection to a wireless network, the wireless light will be on solid blue and the printer display will show Connected and the printer's IP address.

(If wireless is disabled, please refer to the user manual for connection instructions.)

Note the IP address at the top of the screen (eg: IP192.168.1.999) and type this into the address field on your computer's browser. This will bring up the printer's configuration page.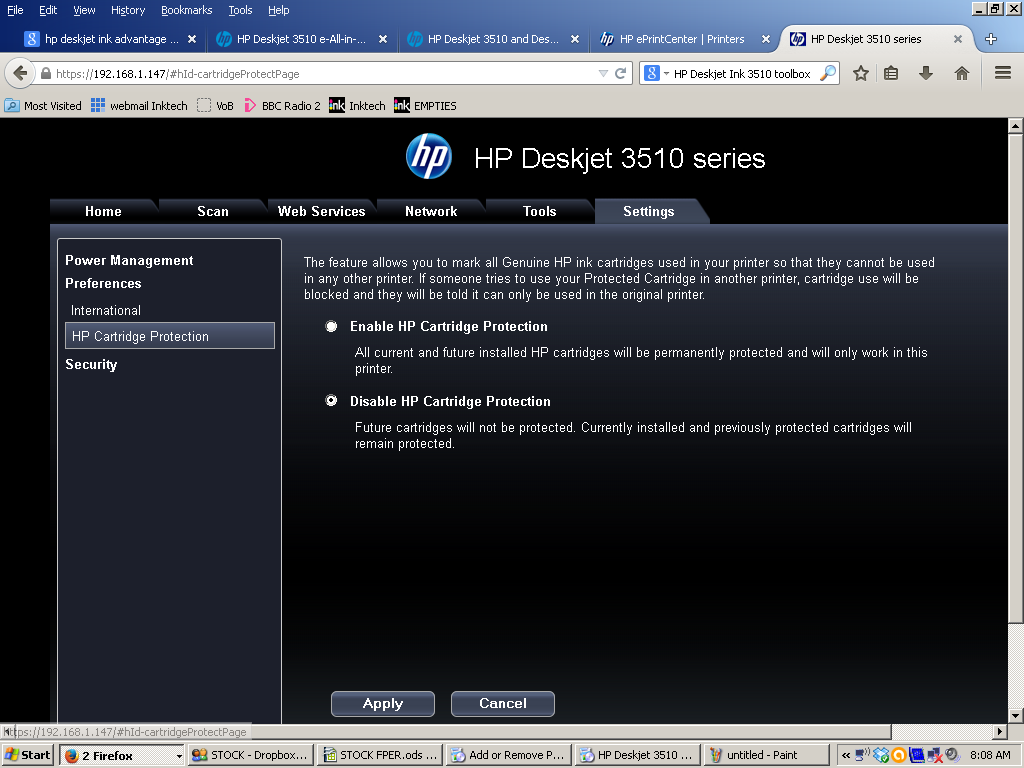 On the 'Settings' tab, select 'HP Cartridge Protection' and choose 'Disable HP Cartridge Protection'. Click 'Apply' at the bottom of the page. It is necessary to disable HP Updates for the printer to prevent a recurrence.
To prevent HP Updates from re-enabling Cartridge Protection, go to the 'Web Services' tab, select 'Product Updates' and choose 'Off'. Then click 'Apply' at the bottom of the page.