E-Nable Caribbean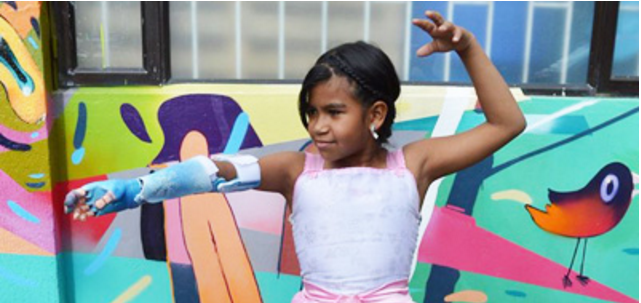 E-Nable Caribbean uses the power of Inktech's 3D printing capability, the volunteer spirit of the worldwide e-NABLED community and the generosity of donors to improve the lives of persons with upper limb deficiencies by providing advanced prosthertic hands at low cost,
The e-Nable network is a Global Network Of Passionate Volunteers Using 3D Printing To Give The World A "Helping Hand".
A number of prosthetic hand designs are available for different conditions from mid-forearm amputees to individual fingers. All can be scaled to suit the recipient and produced in a range of colours.
These hands are much less expensive than traditional prosthetic devices, but still there will be many persons that cannot afford the cost, so we seek donors to assist with the funding of this project.
To find out more, please click on the link below